F. E. Olds NTB110PC Student Trombone W/Case
RENT TO OWN FOR JUST $20 A MONTH INTEREST FREE - Or ask about our purchase discount.
The Olds NTB110PC is a tenor trombone with a bore size appropriate for the beginning player. Quality workmanship provides quick response and smooth slide action and the nickel silver trim offer style and durability. The NTB110PC includes a 12C mouthpiece, a sturdy molded plastic case, and the F.E.Olds ten year warranty. Designed and constructed to make your musical experience more rewarding, this horn is truly a great value! 10 Year Warranty

Specifications:

Brass with Clear Brass Lacquer
.495" Bore
Nickel Silver Trim
 8" Bell
 12C Mouthpiece
Molded Plastic Case
10 Year Warranty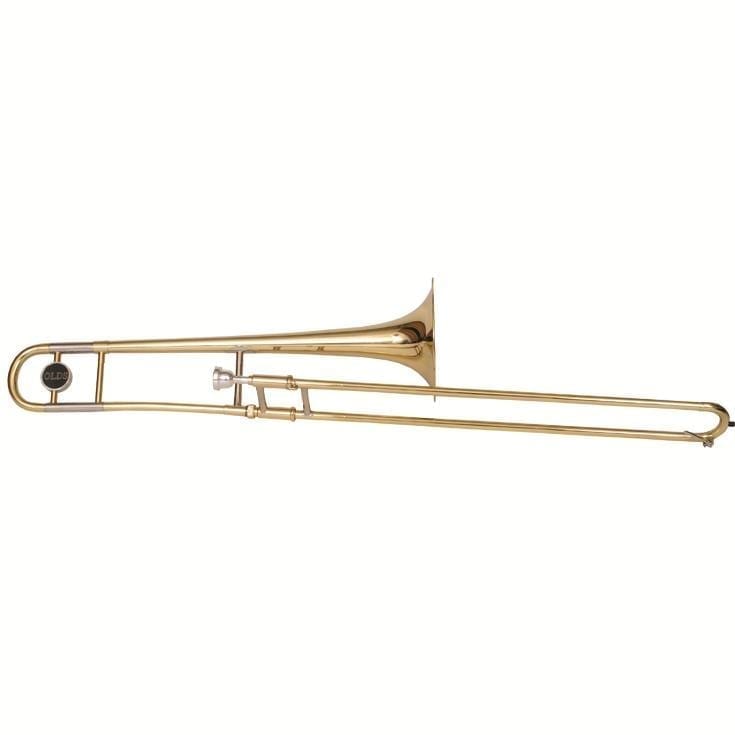 Sale!