Description
SPECS

neck type

top/back/body

fretboard

Rosewood fretboard

Off-set white dot inlay

fret

number of frets

bridge

string space

neck pickup

Quantum (H) neck pickup

Passive/Ceramic

bridge pickup

Quantum (H) bridge pickup

Passive/Ceramic

factory tuning

strings

string gauge

.010/.013/.017/.026/.036/.046

hardware color

NECK DIMENSIONS

Scale :

a : Width

b : Width

c : Thickness

d : Thickness

Radius :

DESCRIPTION

SWITCHING SYSTEM

DESCRIPTION

CONTROLS

DESCRIPTION

OTHER FEATURES
Features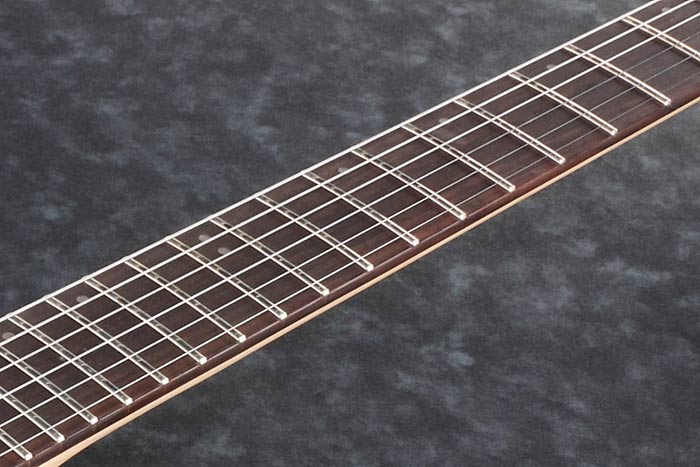 Rosewood fretboard
Rosewood provides a well-balanced solid tone with a focused mid range.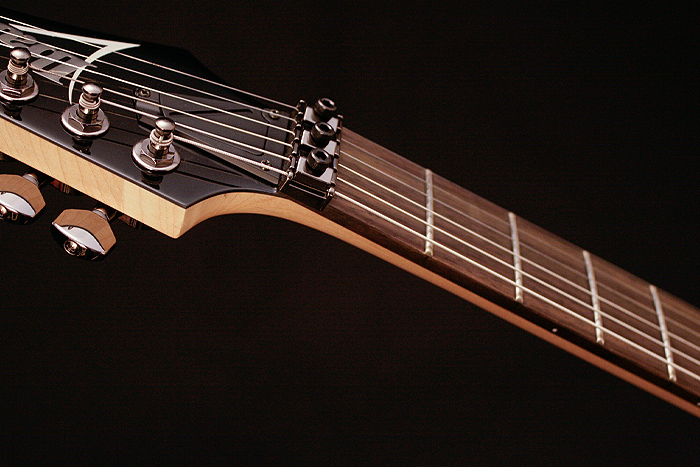 Wizard III Maple neck
Ibanez's thin, flat and fast Wizard neck is strong and sturdy and offers unlimited playability and features a two-octave 24-fret fretboard for a wide tonal range.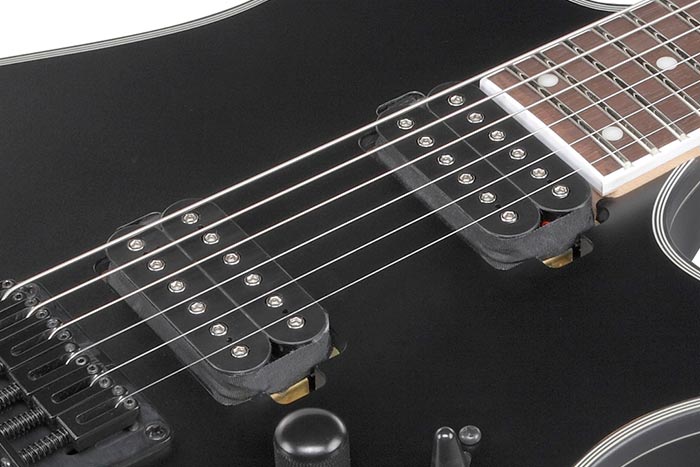 Quantum pickups
The Quantum pickups provide accelerated bass response for exceptionally fast tracking of high-speed staccato riffing with crushing mid range and precise high-end articulation.